Let's say Diamond Dude activates its effect and mills Mental Corruption. Will Mental Corruption take control of a monster next turn or not? Please provide reasoning.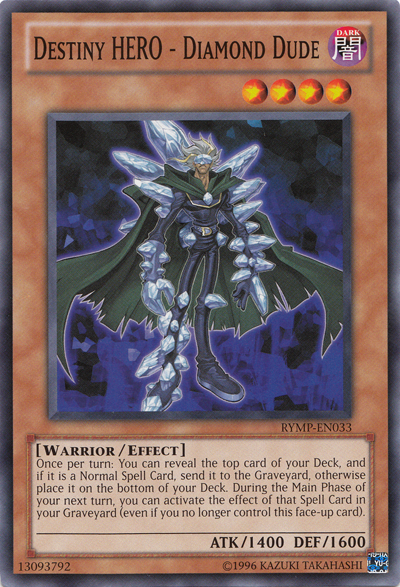 Once per turn: You can reveal the top card of your Deck, and if it is a Normal Spell Card, send it to the Graveyard, otherwise place it on the bottom of your Deck. During the Main Phase of your next turn, you can activate the effect of that Spell Card in your Graveyard (even if you no longer control this face-up card).
Discard 1 monster to target 1 monster your opponent controls with the same Level as the discarded monster; take control of it until the End Phase.
Last edited by Reaper of the Cards on Wed Sep 05, 2012 1:38 pm; edited 2 times in total